What's New
Board Member Nominations Requested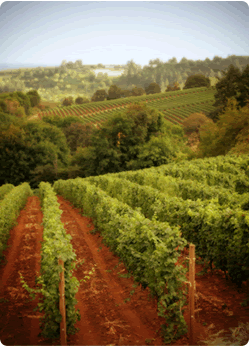 The California Winegrape Inspection Advisory Board is now seeking nominations from signatory wineries and growers for three-year terms for Board Member and Board Alternate positions. There are four vintner member, four vintner alternate, four grower member and four alternate grower positions whose terms are expiring. If you are interested in serving and are affiliated with a signatory winery or provide grapes to a signatory winery, please contact the Board office at 559-591-4960 before February 1st.
The mission of the California Winegrape Inspection Advisory Board is to provide a professional, consistent, and impartial inspection service to the wine industry of California. The Board generally meets twice yearly, usually alternating between Stockton and Fresno. The Winegrape Inspection Program of the Board provides the wine industry a consistently uniform service that will make determinations and certifications of soluble solids, material other than grapes, and defects in loads of grapes.
This inspection program is self-supporting through inspection fees shared by both vintners and growers participating in the program. Oversight is provided by California Department of Food and Agriculture, Marketing Branch.
---
2009 Inspection: Overview
The 2009 season began on July 30th and continues in the Fresno area with three locations still inspecting grapes.
The Winegrape Inspection Program employed 110 Inspectors in mid July, 56 of these valued employees have two or more years of experience.
The extremely warm weather at the beginning of the season and the October rain created unusual schedules for the Inspectors. At some locations there were very long days with large workloads, followed by days off or just a few hours of work.
Despite the sporadic schedule, the Inspection staff successfully issued 99,262 Certificates for Brix, MOG and Defects. As additional rejected $1,508,445.94.