What's New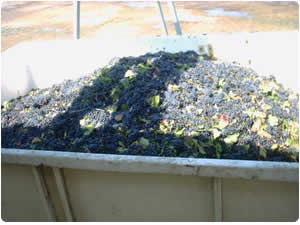 2006 Inspection: Overview
The 2006 Inspection Season began with the Fresno District Orientation class on July 26th, 2006. At orientation, 23 employees with 3 or more seasons of "accident free" experience were honored. These people were featured as "The Best of the Bunch" and their names were listed on the 2006 inspection T-Shirt.
The first loads were certified in the South valley on August 9th, and inspection is still continuing as of January 17th, 2007 in the Fresno District.
The Program has issued inspection certificates for 84,662 loads of grapes.
The total tonnage inspected so far is 1,931957.72.
The Inspectors worked at 33 inspection stations, which operated a total of 9,022.25 regular hours and 4,026.50 overtime hours.
Inspections will generate over 1 million dollars in revenue this year.
WIP is proud to report that the Program operated with zero time loss accidents in 2006.
Over all, due to a tremendous amount of teamwork from a well trained inspection staff, this season has been very safe and productive.